Moderators: FECC-Moderator, Moderator5, Moderator3, Site Mechanic

Topic author

BrianTCB

Posts: 5299
Registered for:

11 years 6 months

Has thanked: 782 times
Been thanked: 1046 times
Age: 42
Posted to Facebook...

Atlanta, Georgia - June 6, 1976. Haven't seen this one before.

You do not have the required permissions to view the files attached to this post.



Sugarfoot

Posts: 577
Registered for:

4 years 10 months

Location: Oklahoma Territory
Has thanked: 90 times
Been thanked: 661 times
https://www.elvis-collectors.com/candid-central/76tucson.html
Judging by Elvis's hair, I believe it's from June 4th.



DearGeorgie

Posts: 694
Registered for:

9 years 11 months

Has thanked: 369 times
Been thanked: 408 times
I agree. He had that bit of hair strangling down his forehead on the 6th



jurasic1968

Posts: 11356
Registered for:

9 years 10 months

Has thanked: 9999 times
Been thanked: 2044 times
Sonny and Red worked for Elvis only 37 days after June 6 1976, until July 13 1976. Bad times.



Rob

Posts: 6635
Registered for:

6 years 3 months

Location: Playing in the street as the cold wind blows.
Has thanked: 571 times
Been thanked: 8077 times
I would have kept Red and Sonny and fired many others.
The United States of America have had
forty-six Presidents, but only

ONE

King!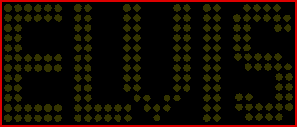 Thank you very much, ladies and gentlemen.
You're a beautiful audience.
A cropped, black-and-white version of this photo appears in Careless Love.

Topic author

BrianTCB

Posts: 5299
Registered for:

11 years 6 months

Has thanked: 782 times
Been thanked: 1046 times
Age: 42
Clearly, I need to visit the Candid Elvis section more often...