Moderators: FECC-Moderator, Moderator5, Moderator3, Site Mechanic



drjohncarpenter

Posts: 98960
Registered for:

18 years 1 month

Location: United States of America
Has thanked: 10457 times
Been thanked: 24294 times
Age: 86
Nice sync of silent footage to inline audio.
You know, as Elvis wore the exact same outfit at the
1-26-1970 OS
(Las Vegas), I'm willing to bet this film captures that very show.
Can anyone confirm if the audio comes from the official FTD release of the
1-26-1970 OS
soundboard tape?
.
Dr. John Carpenter, M.D.
Stop, look and listen, baby

<<--->>

that's my philosophy!



Rob

Posts: 5861
Registered for:

5 years 2 months

Location: Playing in the street as the cold wind blows.
Has thanked: 457 times
Been thanked: 6685 times
"All Shook Up" from opening night and closing night are the only versions we have from a soundboard recording, so the audio has to be from one of those two shows.

Which of the two, I cannot say at this very moment, but I'll bet it's the former.
The United States of America have had
forty-six Presidents, but only

ONE

King!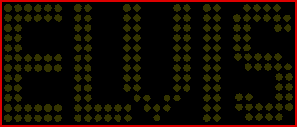 Thank you very much, ladies and gentlemen.
You're a beautiful audience.



keninlincs

Posts: 14094
Registered for:

12 years 10 months

Location: East Coast
Mood:
Has thanked: 2395 times
Been thanked: 2568 times
Age: 56
Nice to see that!
-instagram kenh1964