Moderators: FECC-Moderator, Moderator5, Moderator3, Site Mechanic
References to Elvis' personal hygene also came from DJ Fontana who when recalling being on the road touring with Elvis in the 50's described Elvis as "Semi-dirty"



lovin' EP

Posts: 757
Registered for:

4 years 10 months

Location: Atlanta, Georgia
Has thanked: 1212 times
Been thanked: 1179 times
You guys. If you are an Elvis fan, why would you post this kind of stuff? Just asking.
Elvisly,
Linda
Thank you Elvis for all the joy you brought (and continue to bring) to my life
lovin' EP

wrote:

↑

Thu Dec 26, 2019 8:55 pm

You guys. If you are an Elvis fan, why would you post this kind of stuff? Just asking.

Elvisly,

Linda
Because as fans we like the truth, good, bad or indifferent.
There are differing types of fan, I guess, so to say, "If you are an Elvis fan..." is very vague.
There are some fans who just like the music are only into he music and nothing else.
There are fans who like his music AND some iof his films.
There are fans that like the live stuff, there are fans that love collecting there are fans....well, you get my drift.
But the fans that like data, stats, and accuracy for the record maybe interested in the more obscure facets of Elvis personal life as well as his professional life.
It's the best way I could think of of trying to come up with an answer to your question.
If DJ fontana publically said that about Elvis, why are you questioning us as "fans"?
Surely you should be asking why DJ would say it, not why we would casually repeat what he has already said.



Rob

Posts: 6671
Registered for:

6 years 4 months

Location: Playing in the street as the cold wind blows.
Has thanked: 585 times
Been thanked: 8140 times
Linda, some "fans" are...well...
different
.
Let's just leave it at that.
The United States of America have had
forty-six Presidents, but only

ONE

King!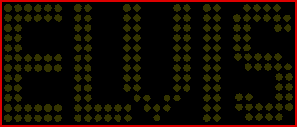 Thank you very much, ladies and gentlemen.
You're a beautiful audience.



arnaudbxl

Posts: 209
Registered for:

8 years 11 months

Mood:
Has thanked: 36 times
Been thanked: 230 times
Age: 48
I never believed that. First, as some rightfully underlined, the sources at, at the minimum, dubious. They all express bitterness, maybe for some right reasons, but no matter how you look at it... They all took the money as much as they could, enjoyed the privileged life, professionnal opportunities, and spit on his grave to put it simple. Lacker, West, Fike, the Stanley's, Hebler, Nichopoulos are amongst the worst in my eyes.
Esposito, Schilling, Geller, Sumner, the Sweets, Westmoreland, Hodge, Thompson, Strada... far from being perfect, they never did that kind of thing.

I really like the member here who underlined how those traitors looked at the time. I'll take 1000 Elvis hygiene standards against each of their's. Hair, beard, belly, skin, I don't see them in a position to give lessons at all.

And seriously? How in the world did Elvis succeed having scores of women throwing themselves at him if he wasn't attractive in a personal situation? Linda, Pris, Sheila, Diane, Ginger, those ladies looked fabulous and I don't buy them falling for a guy that wasn't seuctive in every way.